To change subscription status, change plan, & cancel account credits:
Sign in to your Wire2Air account.
On the navigation panel click on "Manage Account".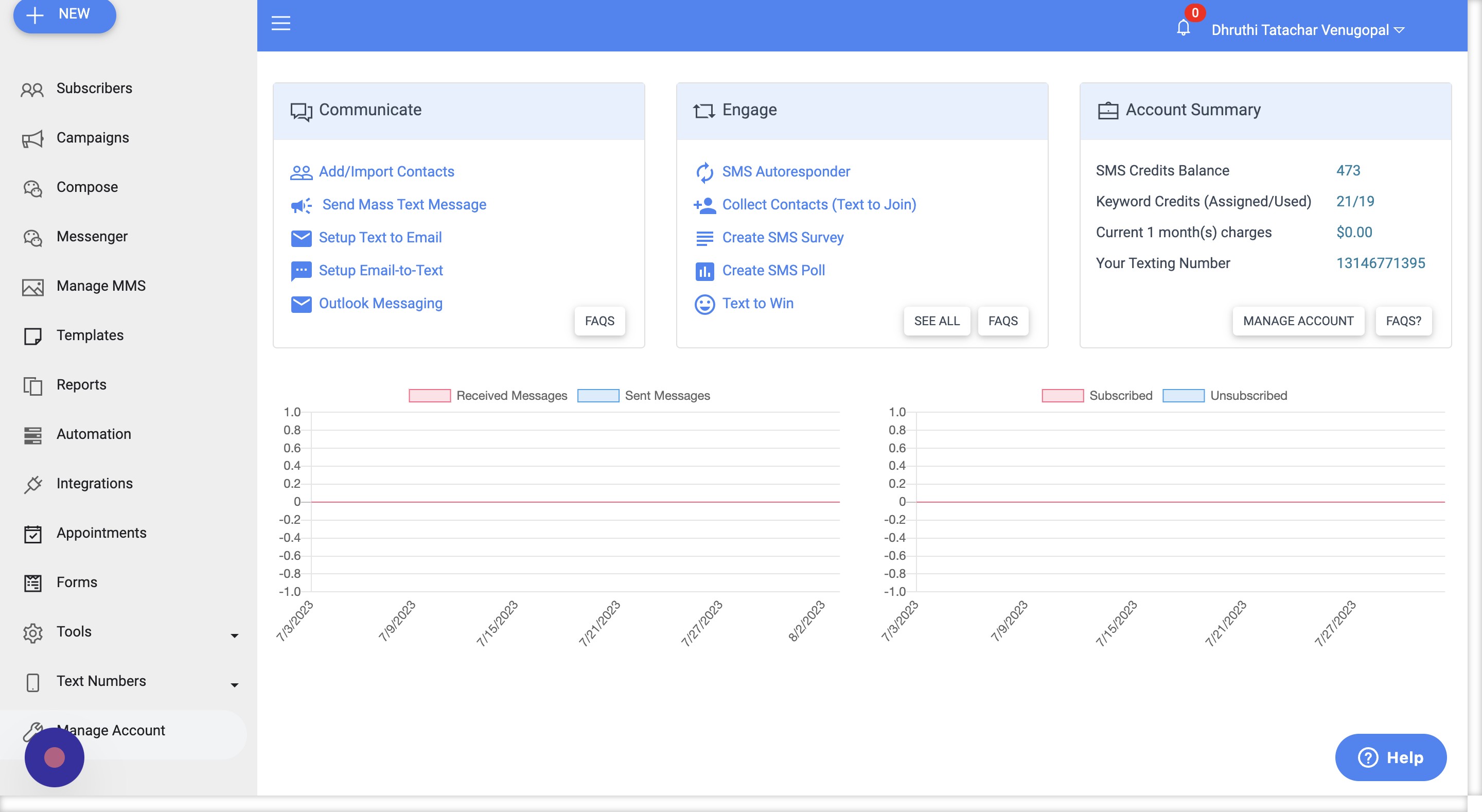 3. Then click on "Manage Subscription". Here you can view your current plan, your renewal date, your subscription status, etc.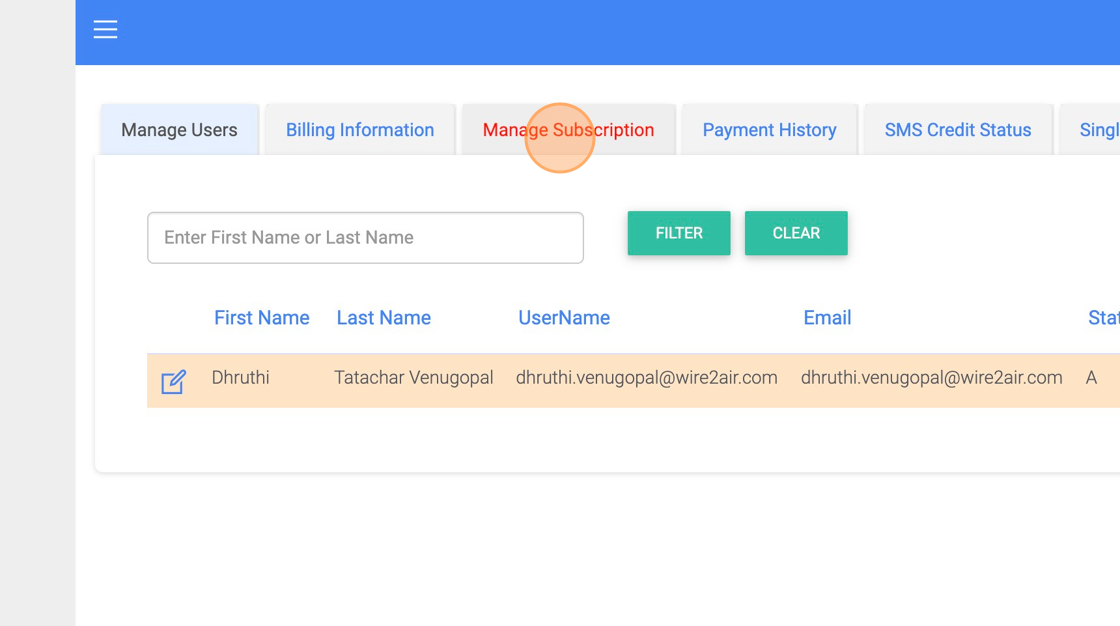 4. Click on Change Plan.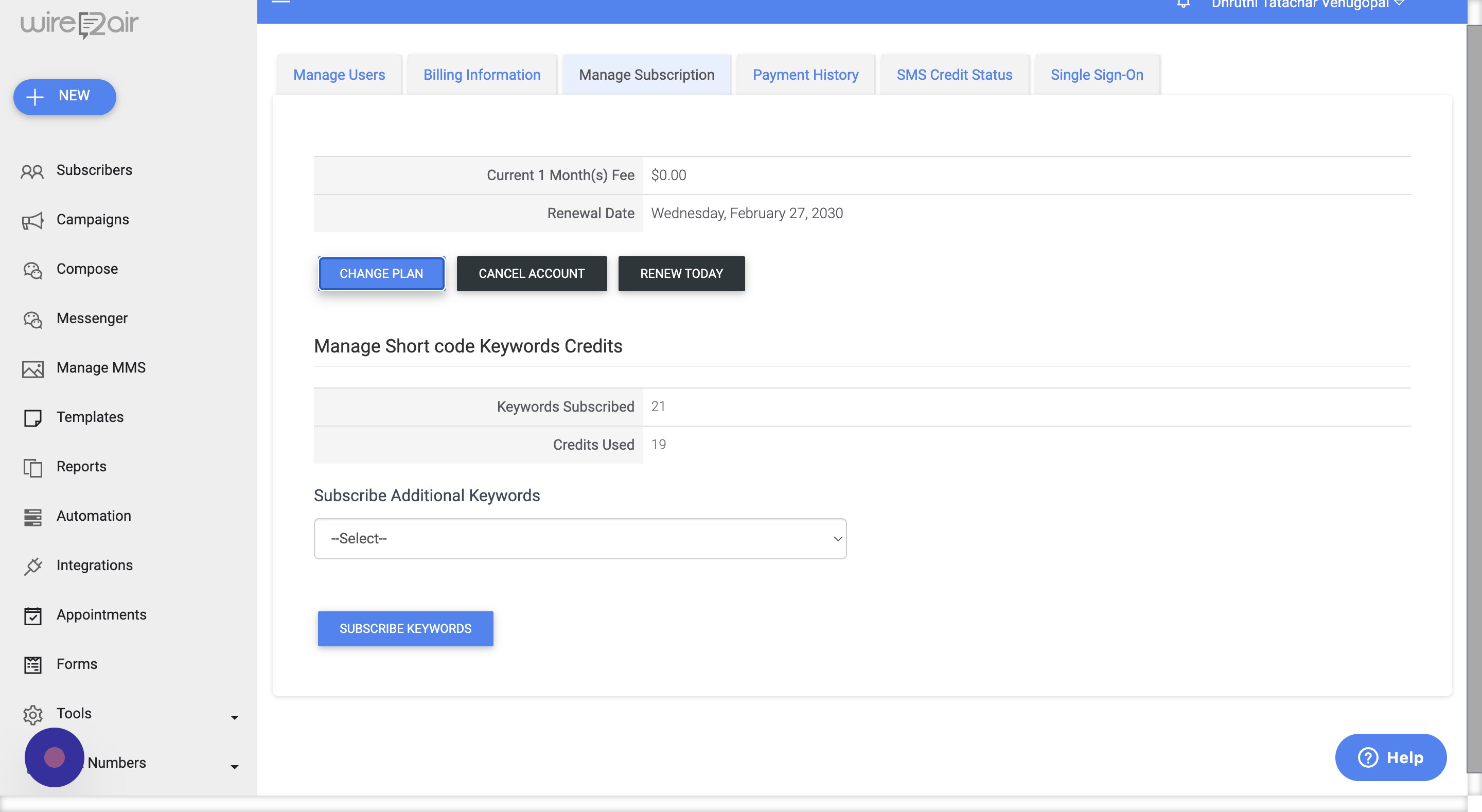 5. Select the New Plan from the drop-down.
6. Click on Update/Subscribe.