To filter the landlines numbers from your contact, please follow these steps:
Logon to the Dash board website.
Click on to Tools then Filter Landline Numbers.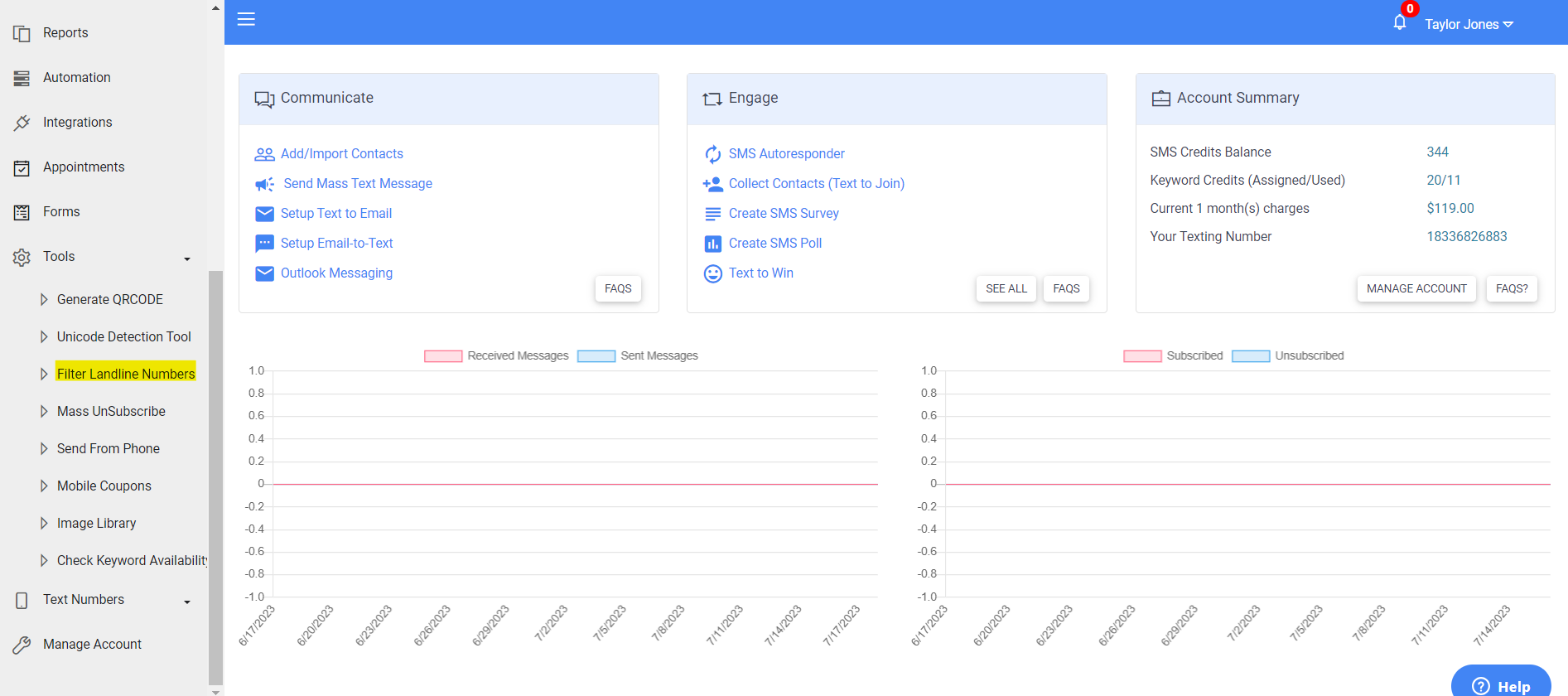 3. Click on the New Filter Request tab

4. Upload the CSV/Excel file with your number list. Please note that sample file format for the CSV and Excel file to be uploaded has to be according to our format.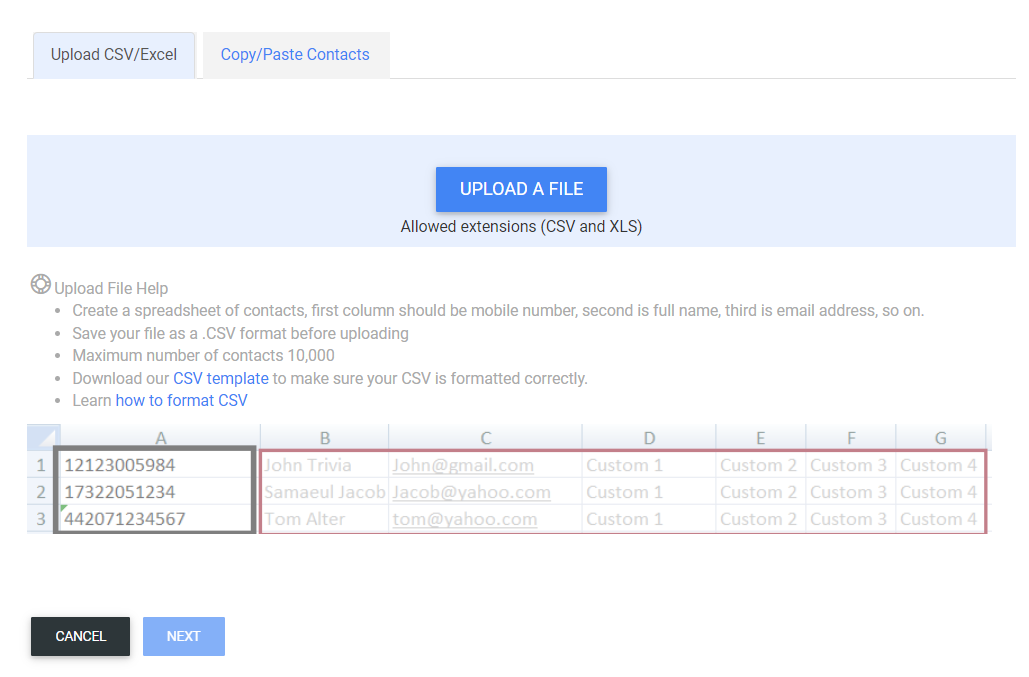 After Selecting the file click upload. All the numbers in your list will be displayed in a text box.
Click submit a filter request.
Now you can export the Filtered mobile number to Excel file by clicking Export.
5. An alternate way is to manually upload or paste the contacts.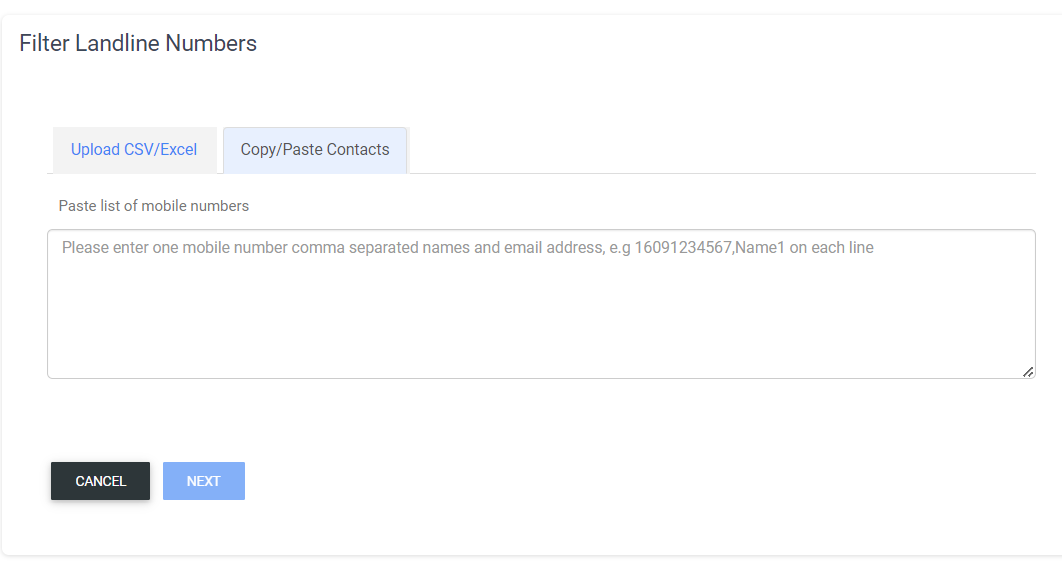 Please also note that 1/4 SMS credit will be deducted for each mobile number look-up.