You can import and export contact list from iContact website to your campaign.
Before proceeding you need to create an account in iContact website.


Please follow these steps below:
Log on to the Dashboard website.

Click on the Subscriber from the Navigation Panel.

Click on the Contacts, then from the drop-down menu choose External Contacts (MailChimp,ConstantContact..)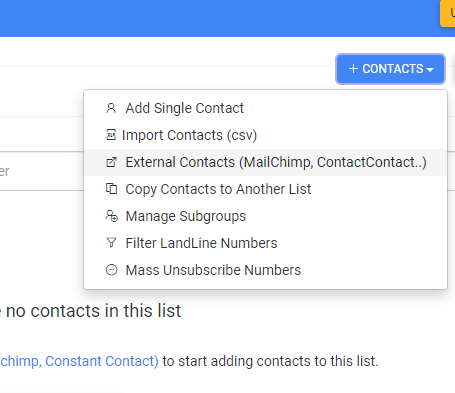 From the Contacts from External Sources page, choose on the link Import & Export Contacts from iContact
Click on the Link iContact Account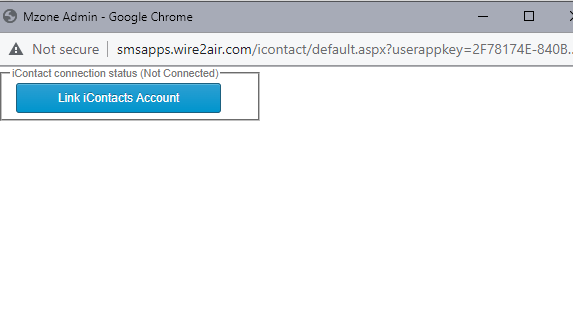 You will need to set the password and get the application folder id and account id from iContact website before proceeding.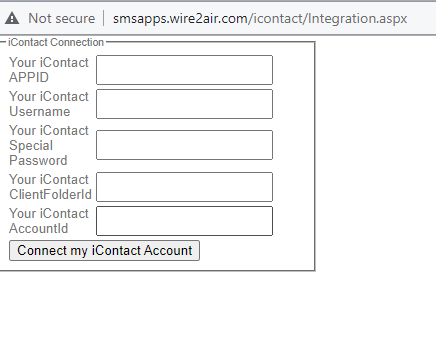 Log on to iContact website with your username and password.
Click on to Developer/API.
Click on to register your app.
Click on to the production visit link.

Type the application name and give some description.

Set the special password for the the application id and click save.

Please note the account ID and folder id information.

Enter these information here and click connect to my iContact account.

Enter the iContact username, special password for application, application folder id and account ID

Click add new list mappings

Select your SMS campaign and the fields which you want to map

Select a list name from iContact or new list and the list which you want to map.

Click save mappings.

Click the campaign name for which you have created mapping.

Click Export list to iContact .

You will see the list of contact from your campaign.

Click Sync Emails to iContact.

After synchronization is completed the result of synchronization is shown.

Please note that the contact without emails are not exported to the iContact website.

Similarly you can import the list from iContact to your selected campaign.