To subscribe or add keyword credits to your account, follow the steps below:

1. Logon to Dashboard using your credentials
2. Click on Manage Account -> Manage Subscription
3. Now select number of keywords, you like to subscribe in addition to your existing keywords.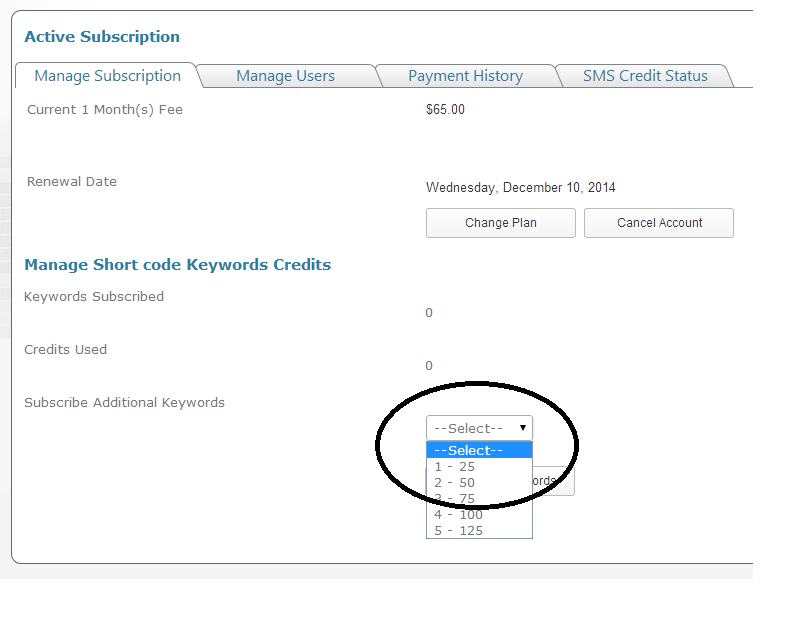 4. Once keywords are selected, confirm new monthly fee and the amount due now.
5. Press Subscribe keywords to confirm your subscription changes.