Keyword is a specific word or phrase that is used in text messaging to trigger a particular action, response, or subscription within an SMS-based system or service. Keywords are often associated with short codes, long codes, or virtual phone numbers and are commonly used in marketing campaigns, customer engagement initiatives, and other interactive services.
To subscribe or add keyword credits to your account, follow the steps below:

1. Logon to Dashboard using your credentials
2. Click on Manage Account -> Manage Subscription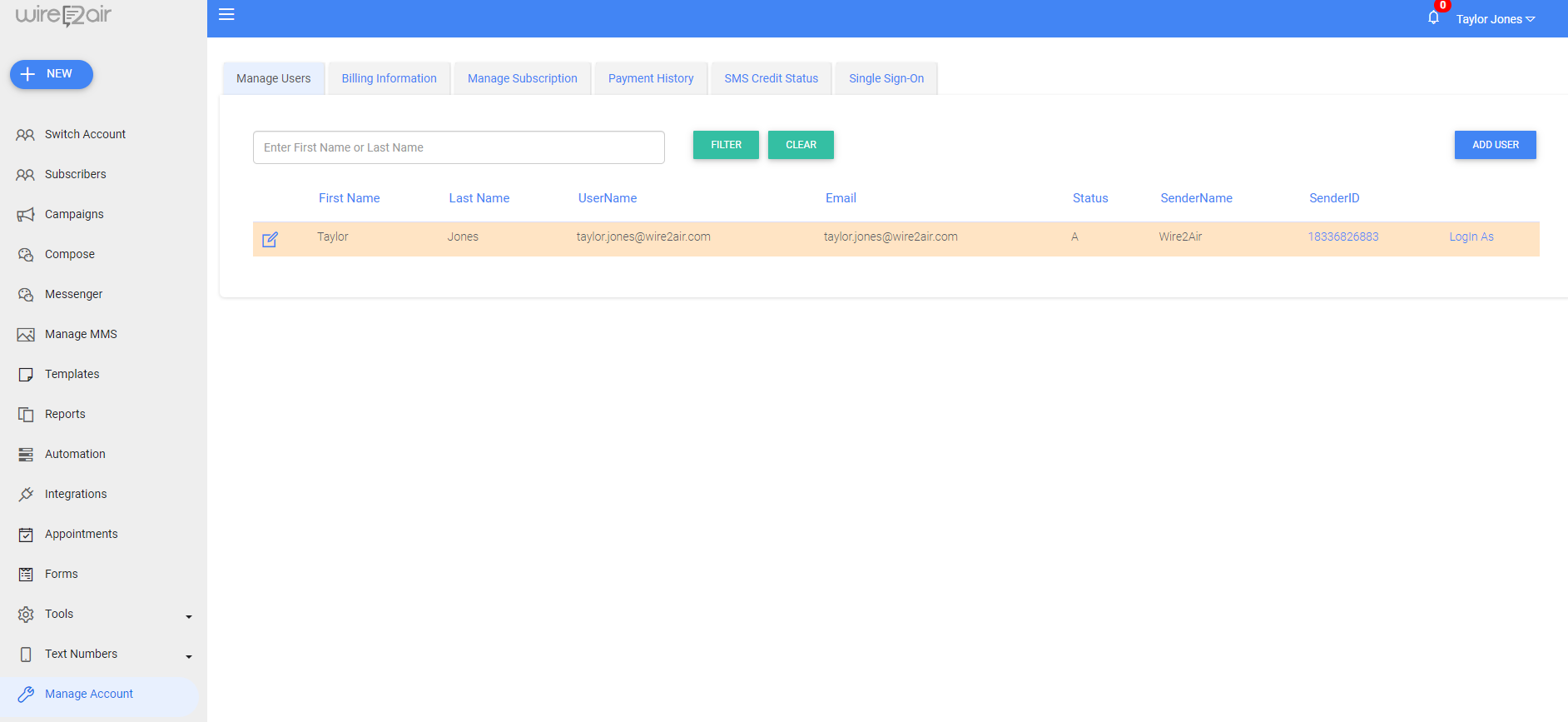 3. Now select number of keywords, you like to subscribe in addition to your existing keywords.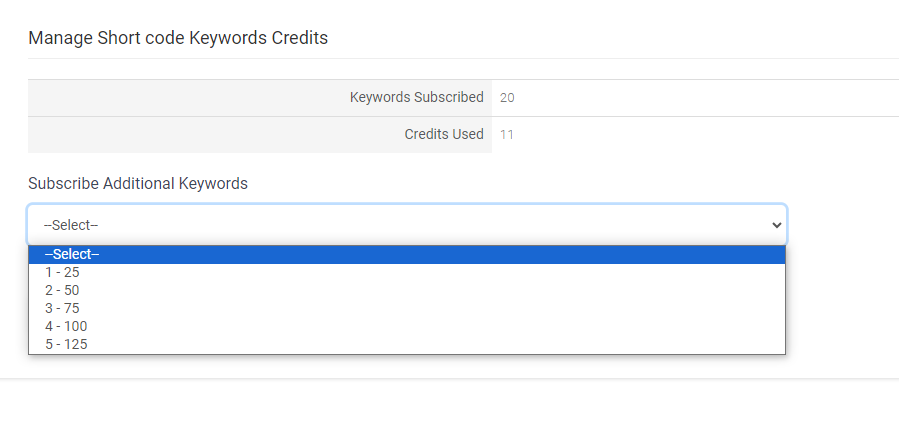 4. Once keywords are selected, confirm new monthly fee and the amount due now.
5. Click Subscribe keywords to confirm your subscription changes.