This will walk you through the steps to setup SMS Polling or Text voting campaign:
1. Once you're logged in to your dashboard.
2. Go to Campaign then click on the plus sign Add new campaign

3. It will route to a new page where you can choose the Text-2-Vote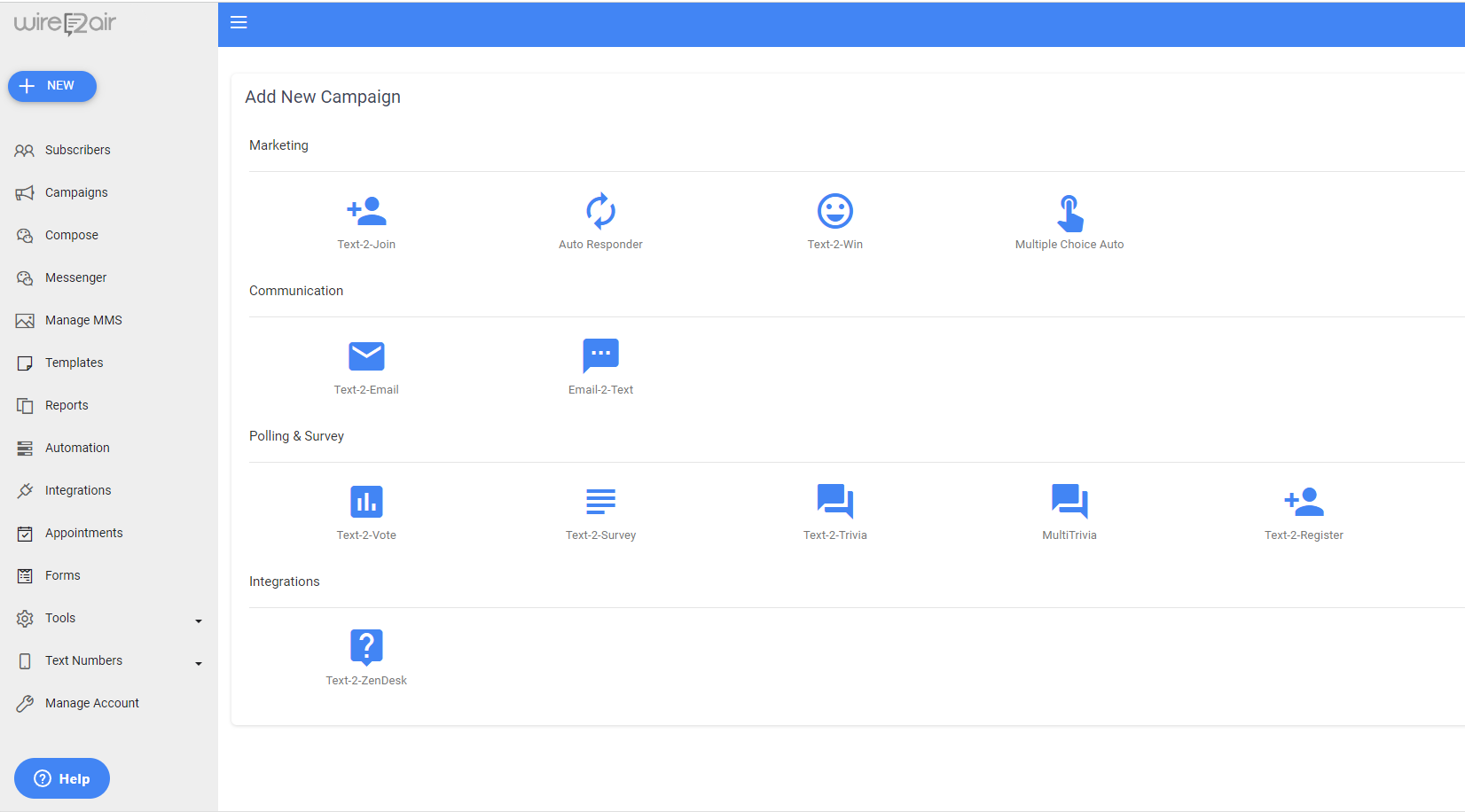 4. Once you choose the Text-2-Vote campaign, it will now go to the Create New Text Poll page where you have to fill out the requirements needed for the campaign.
Both Shortcode and Select SMS account is preselected
Campaign Name - is for internal use only so you can easily identify the campaign you created
Keyword - is a unique word or short phrase that will be used to text or key into cast votes
Response options - these will be the choices you wish to set on your poll
Start and End Date - the period on how long you will run the poll