Integrate the Wire2Air SMS app into Zendesk Support. Receive and respond to tickets via Text and MMS Message. Send customer satisfaction Survey via Text Message directly from Zendesk once a ticket is solved. Text Message feature would enable customers to open a ticket via SMS and allow agents to respond to them via SMS.
Integration Features:
Allow customers to open support tickets via SMS

Agent responses automatically send, update the ticket, and send a response to customers via SMS
Create multiple campaigns for multiple support numbers and link to individual departments or agents
Support Picture Messages (MMS), Emojies, and Attachments for all new and updated Ticket
Step-by-step instructions: How to Enable Zendesk Tickets Integration?
Log in to the Dashboard with your TXTImpact credentials
Click on Manage Campaigns -> Add New campaign
Click on Text-2-Zendesk icon
Select a short code And a Keyword or your dedicated 10 digit texting number
Enter Zendesk Domain, Login Email address, and Zendesk API key


You can view your API key(s) or generate one from Zendesk admin tools and selecting the API option.
Click on Save
Once you save the campaign it will create one External Target and Two Triggers, which can change as per your requirements.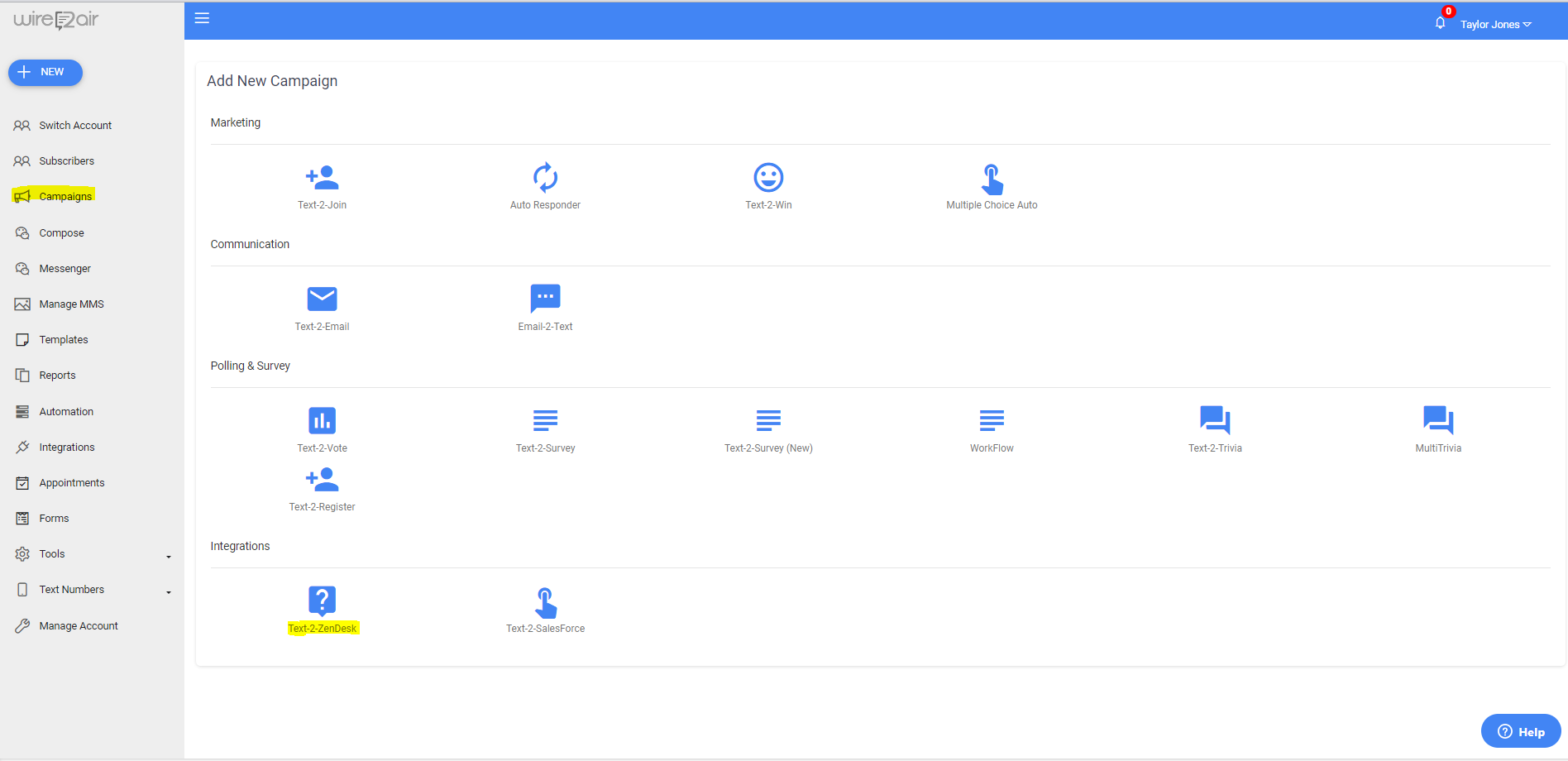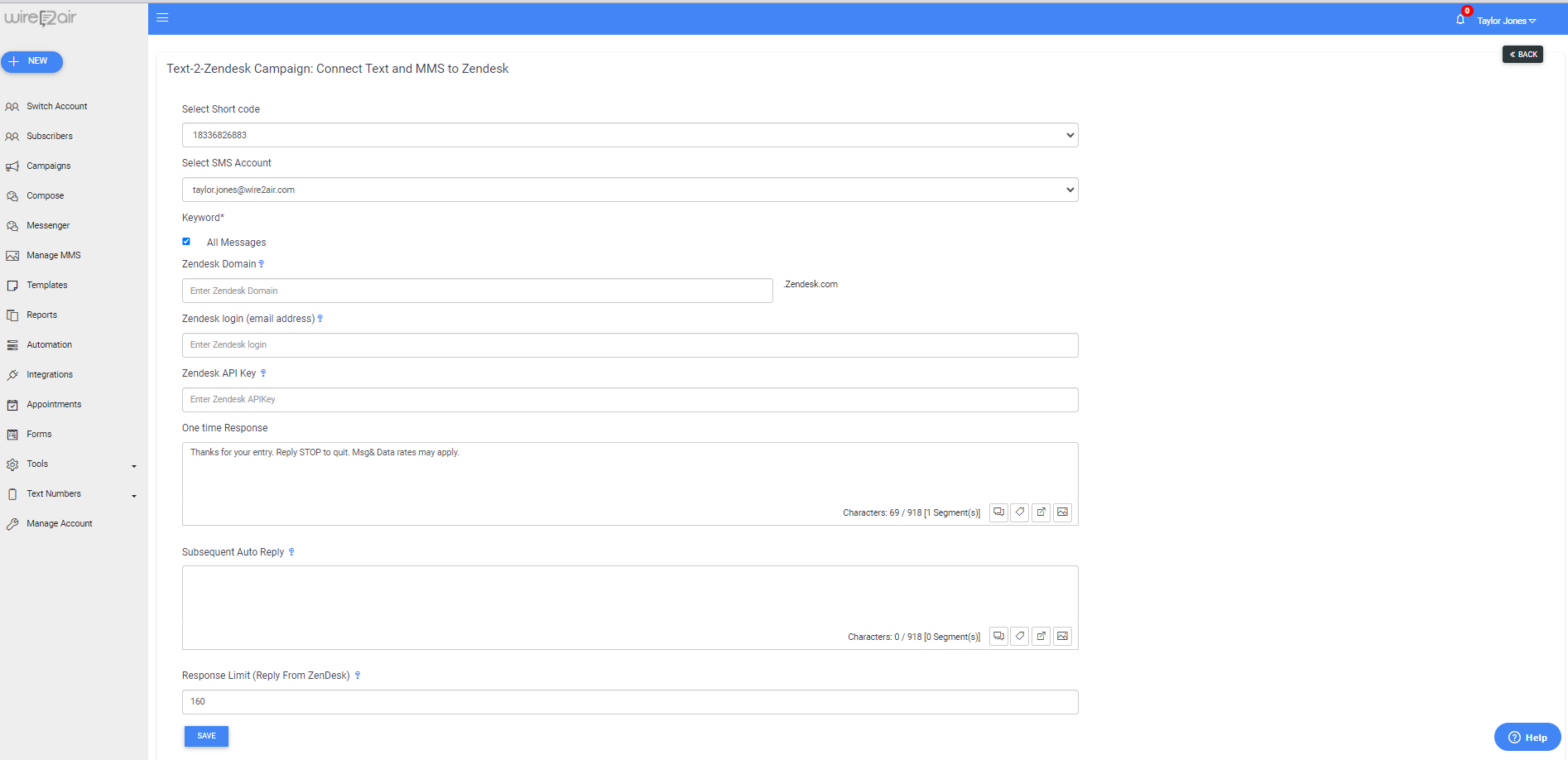 Step-by-step instructions: How to Enable SMS Survey with Zendesk?
Create Survey campaign
Setup your questions and response options
Click On "Enable Zendesk"
Enter Zendesk Domain, Login Email address, and Zendesk API key


You can view your API key(s) or generate one from Zendesk admin tools and selecting the API option.
Once you save the campaign it will create one External Target.
Create the automation/Trigger steps to send our surveys based on ticket status or a specific segment of users
Track all responses online or receive them as an email
Please see sample screenshots below: