SMS credits is the quantity of text messages you can send through an SMS service provider. Each SMS credit typically corresponds to one text message for 160 characters including spaces. When you send a text message, the SMS credits are deducted from your account based on the number of recipients and the message length.
It is commonly used in bulk messaging or marketing campaigns, where businesses purchase a certain number of credits from an SMS service provider. The number of credits required per message can vary based on factors such as the destination country, message length, and whether the message contains multimedia elements like images or links.
1. Log on to your dashboard account
2. Go to Manage account
3. Click on SMS Credit Status
4. Under Available Credits - you should be able to see how many credits left you have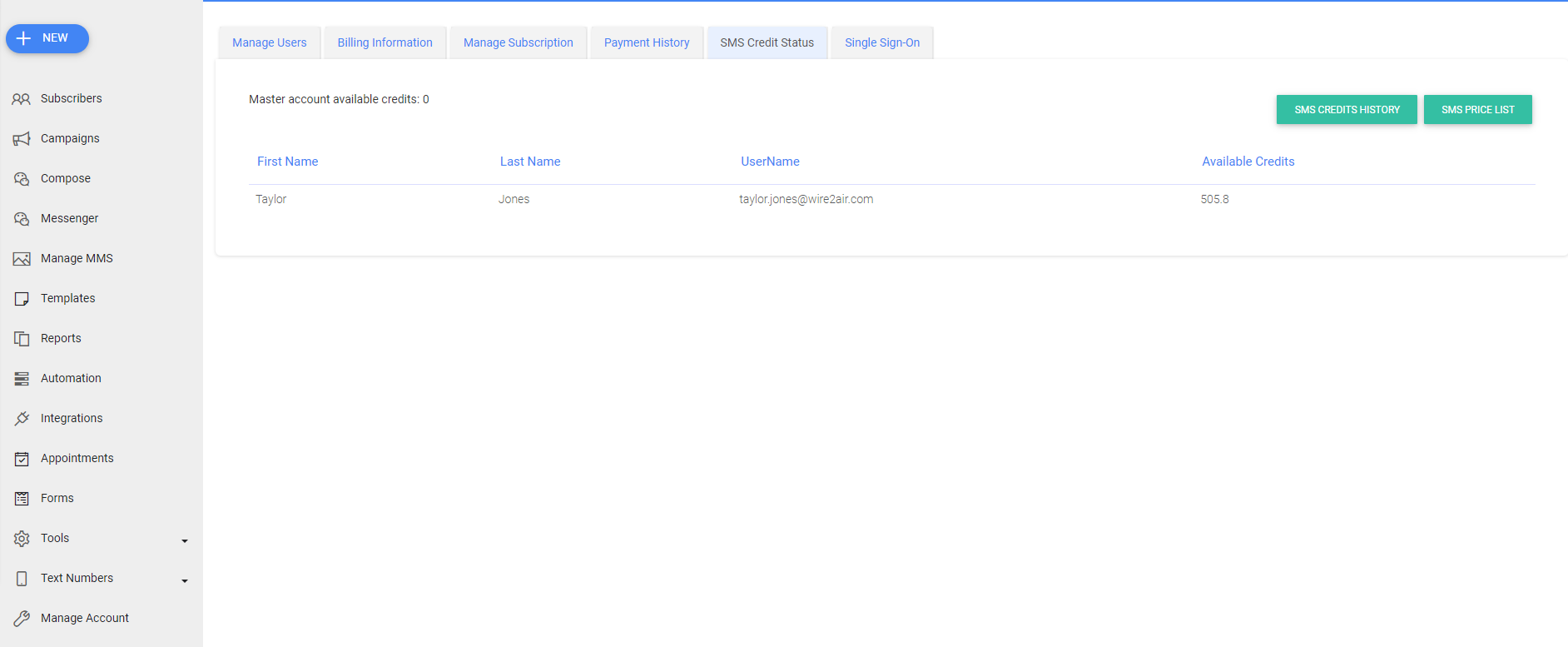 5. You can also check the credit history per month by clicking SMS Credits History.