A short code is a 5-6 digit number provided by the carrier, similar to the mobile number. It is a unique number that allows customers to send messages to and allow third-party content providers to receive a message forwarded by carriers.
The customer will see the short code as the "from" number when they receive the text, similar to how they would see a long, 10-digit number if a friend or family member texted them directly.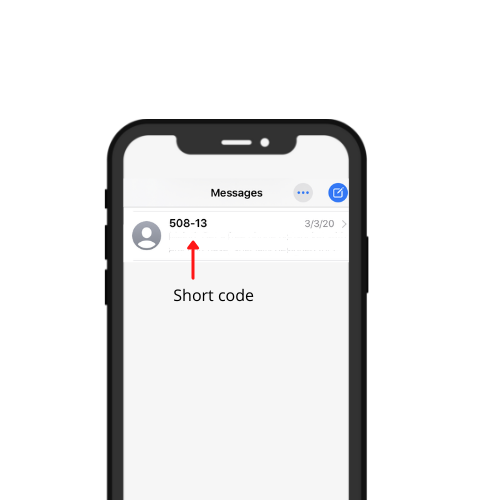 When to use a Short code?
If the sender is sending more than a few hundred messages a day from a long code, your messages run the risk of being marked as spam.
Short codes are pre-approved by carriers to have a high throughput and are not subject to carrier filtering.

It can be used for businesses, marketing, campaigns, and updates.

Short code text messages deliver much faster than traditional 10-digit numbers. Long code messages can typically only deliver one message per second.

Short codes can only send or receive text messages, you can't use them for phone calls or faxes.
How to apply for a Short code?
Before you start provisioning a dedicated short code, which will allow you to start sending and receiving text messages on it, your short code application must first be approved by the Short Code Registry.

Short Code Registry and Cellular Telecommunications & Internet Association (CTIA), oversees the technical and operational aspects of the common short code functions and maintains a single database of available, reserved, and registered common short codes. It provides a searchable database of available short codes, resources, and information.

We will be needing further information regarding the application like:

Where the business will advertise the short code. How a customer will

opt in

to the SMS program.
Where a customer can go for support like when using HELP and STOP protocols
A connection to the carrier networks is required, which is provided by an "Aggregator". The Aggregator or Application Service Provider that any given business or organization chooses to work with will need to have connections to the carrier networks either directly or indirectly through a partner.

You can click on the link here for the application form (Short Code Application Form)